W E L C O M E
The Psy/Changeling-world is a book series set in an alternative universe written by author Nalini Singh. The universe is set on Earth, but with three races. There are humans, changelings, who can shapeshift into animals, and Psy, who have mental abilities. The Psy have been the predominant global leader since the dawn of Silence in 1979, and it's been a hundred years since then. Their arrogance is starting to make their power slip...
This series is set in a fascinating science-fiction world with an erotic romance featured in every novel. Recommended for all lovers of romance, science fiction, and fantasy!
The latest installment of the book series, Alpha Night, was released on June 9, 2020.
This wiki is under construction. If you have read the books, feel free to join wikia.com and start editing the articles. Hopefully it'll become the online equivalent to the Psy/Changeling-bible Nalini often refers to!
If you want to further discuss the books, join the board. For chronological reading order, go here.
B O O K S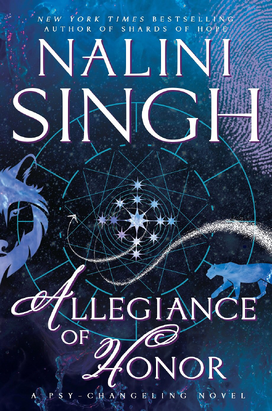 Psy/Changeling series
Psy/Changeling Trinity Series
Anthologies:
Community content is available under
CC-BY-SA
unless otherwise noted.