This is the 4th book in the installment.
Clay Bennett is a powerful DarkRiver sentinel, but he grew up in the slums with his human mother, never knowing his changeling father. As a young boy without the bonds of Pack, he tried to stifle his animal nature. He failed…and committed the most extreme act of violence, killing a man and losing his best friend, Talin, in the bloody aftermath. Everything good in him died the day he was told that she, too, was dead.
Talin McKade barely survived a childhood drenched in bloodshed and terror. Now a new nightmare is stalking her life–the street children she works to protect are disappearing and turning up dead. Determined to keep them safe, she unlocks the darkest secret in her heart and returns to ask the help of the strongest man she knows…
Clay lost Talin once. He will not let her go again, his hunger to possess her, a clawing need born of the leopard within. As they race to save the innocent, Clay and Talin must face the violent truths of their past…or lose everything that ever mattered.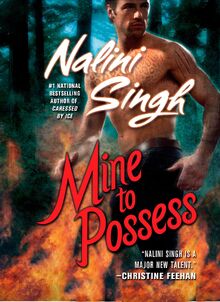 Characters
Edit
Main Characters
Characters Introduced
Adrian Kenner
Dahlia
Delia Henderson
Depe Lacroix
Diana
Dixie Larkspur
Duchslaya Yurev
Glen Herriford
Hana Takuya
Harish
Iain
Isla Bennett
Joe Nicholson
Larsen Brandell
Mickey
Miu Li
Noor Hassan
Opal
Orrin Henderson
Rangi
Sal
Samara Larkspur
Suyi
Tanner Larkspur
Teijan
Zeke
Zoe Charles
(names in bold represent key characters in the series)
Community content is available under
CC-BY-SA
unless otherwise noted.